After viewing the latest visual QR codes, I decided to create my own
QR codes recently. QR Codes are essentially ways to link to content online using a QR Code scanner. They are great for promoting and marketing. Look at some of these designs below.
Some of the really beautiful visual QR code designs can be found at
VisualLead Designs
Starbucks QR Code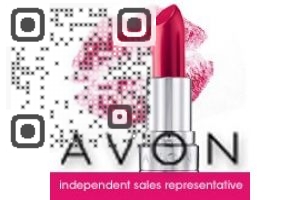 AVON Cosmetics QR Code
I was quite amazed by the versatility in design by visualead. Unfortunately as I am only using a free version of the Visual QR Code, it is not ad-free. Both however do a nice job of redirecting to my blog when I tried using my QR Reader on my iphone.
Look at my 2 creations below.
1. VisualLead
2.
QRStuff